If the key to comedy truly is timing, Mark Noble had mastered the art of the gradual build-up leading into the killer punchline by Saturday evening. "I don't think it can get any worse," the Hammers captain had said after a 3-0 defeat to Southampton in September. How wrong he was.
In West Ham's most recent embarrassment – at the hands of an Arsenal side whose profligacy alone prevented a harsher scoreline than 5-1 – Noble was as culpable as anyone. The 29-year-old failed to make a single tackle, interception or clearance, while he did not register a single shot, key pass or dribble. His 72nd-minute removal was one of mercy.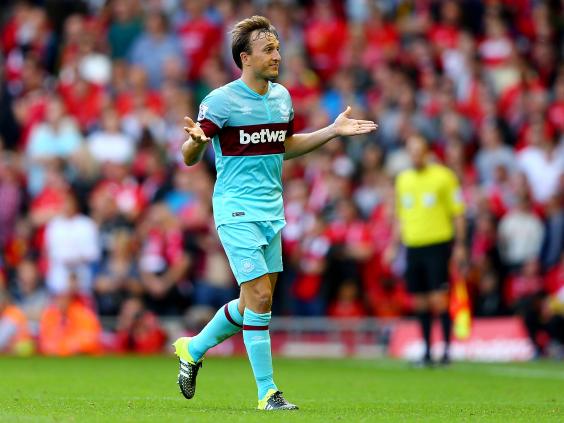 Yet if neither the captain nor any of his teammates have proven capable of providing an ounce of leadership during this miserable season, manager Slaven Bilic could hardly complain. He himself resembled a broken man in his post-match interview, admitting his "humiliation", and questioning the "dedication" of his squad. "The majority of the team have lost that intensity," he said, before concluding his damning assessment with a touch of hyperbole: "It is a fact, 100 per cent, 500 per cent."
The Croatian was guilty of excess, but it is no exaggeration to note just how terrible West Ham were on Saturday. It was a disjointed, dispirited performance from a group of players looking increasingly like strangers. There would be no demand for an encore; they were booed off by what remained of the home crowd at the London Stadium at the final whistle.