The March Madness is starting this weekend and one of the most famous events in the sporting world is going to be pretty exciting this year.
The universities of South and North Carolina and Gonzaga and Oregon will participate at the Final Four of the NCAA tournament which will take place in Glendale, Arizona.
North Carolina is the only team to be consistent at this stage of the tournament with this being their 20th appearance.
The other three teams have only one appearance. And that was by Oregon, during 1939. They won that tournament and became the champions but at that time, the team was carrying the name Webfoots, and the nickname was Tall Firs.
Gonzaga was considered to be the best team that never reached the Final Four and they were after it for whole two decades. Now the team which plays in front of 6000 people at their court will appear in front of 70000 spectators in Arizona.
South Carolina is the biggest sensation in the past few years. They managed to reach this phase with tough and hard defense and they defeated Duke, Baylor, and Florida. Coach Frank Martin is a person with a colorful background. At one point he was a bouncer working in various nightclubs and ten days ago he grabbed his first win playoff win.
What can we say about North Carolina the university who won this tournament for 5 times, and produced legends like Michael Jordan Vince Carter Bob McAdoo and the others.
In the next few lines, we're going to bring closer to you matches in the semi-finals which will be played this Saturday.
Gonzaga vs South Carolina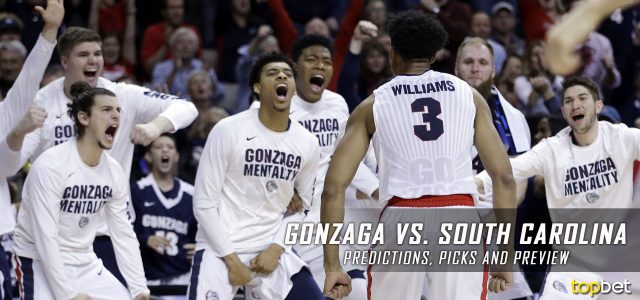 As we said despite having excellent players throughout the last couple of years, Gonzaga is now, for the first time at the Final Four in their history.
In the Elite 8 stage, they crushed Xavier Musketeers, last Saturday with 83-59, not allowing them one single chance to endangered their lead.
South Carolina was losing at the halftime against Florida but eventually, they grabbed the win, 77-70. Their tough defense became their trademark, and we can expect the same in this game.
For us, the Bulldogs are slight favorites in this match, but South Carolina already proved that they know how to play when they are underdogs.
North Carolina vs Oregon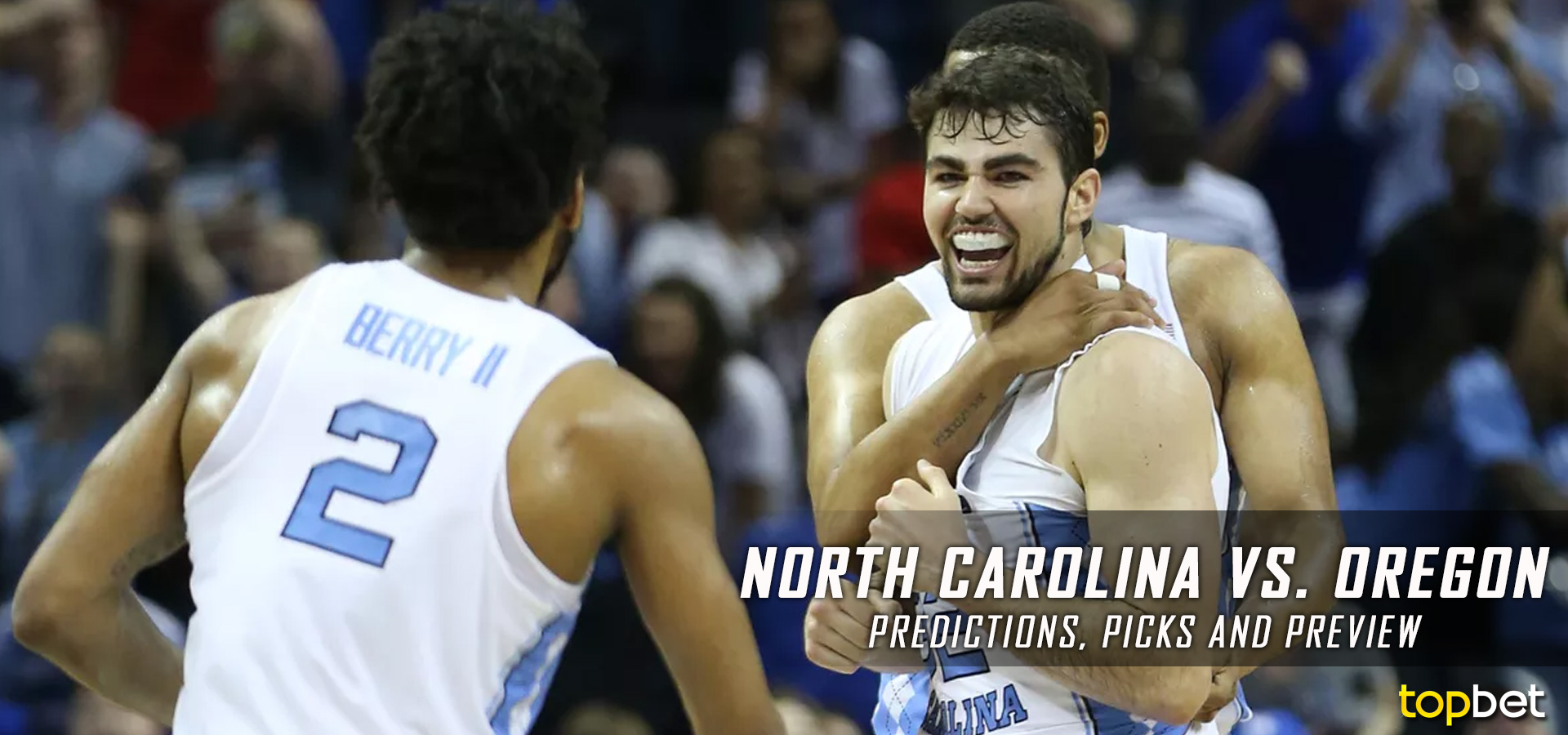 After last year's shocking defeat in the last seconds against Villanova, North Carolina is trying to redeem themselves. Against Kentucky, they had a fantastic finish with a game winner 0.3 seconds before the end of the match.
They defeated Kentucky 75-73 and they are entering this match as a huge favorite.
Oregon was much more convincing against Kansas Jayhawks defeating them with 14 points difference, 74-60. The Ducks showed that they can adjust to any team in this season and that is their main advantage, but to be honest, against North Carolina, it will be a little bit tougher.
North Carolina as we said is an absolute favorite in this match.
But as you'll know, this is March Madness and everything is possible here so be prepared for two exciting and thrilling matches.
Be ready for Saturday and the biggest event in the USA after the Super Bowl.