Some say that LeBron James does everything for his teams, and they might be correct. Throughout his career, James has been regarded as the epitome of what it means to be a great teammate due to his willingness to make the players around him better.
James tallied his 10th triple double of the season against the Detroit Pistons on Tuesday night, he continued his scorching-hot play,picking up another triple-double with 16 points, 11 rebounds and 12 assists.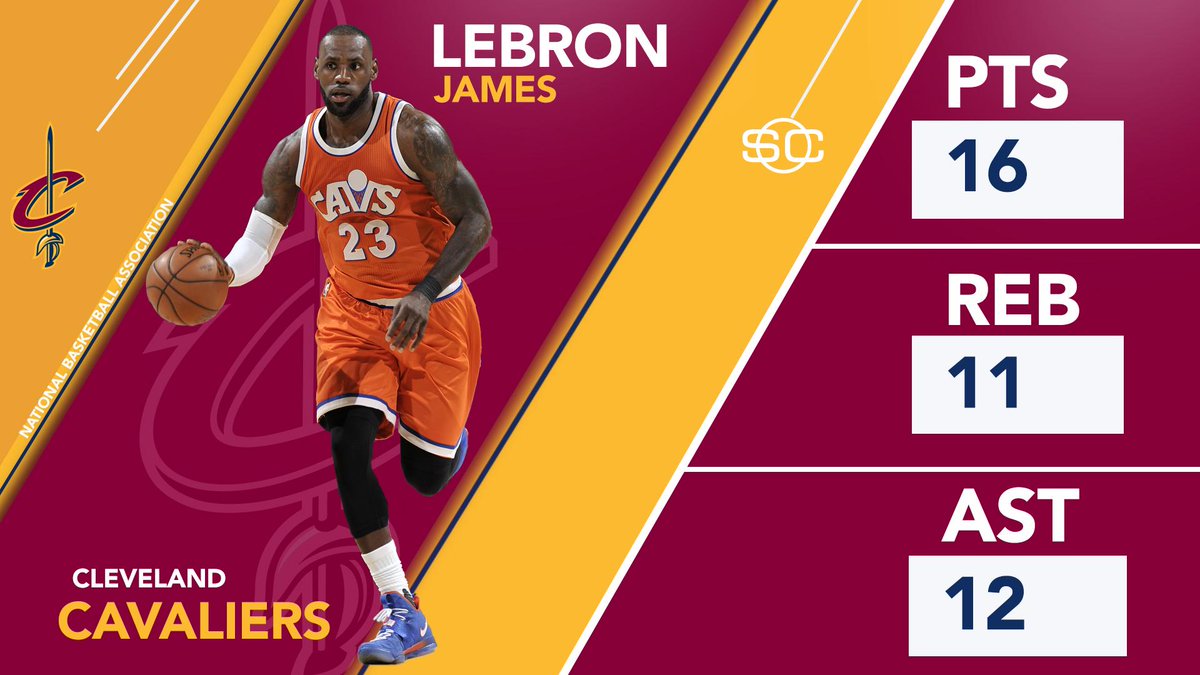 On this play LeBron went for a rebound, knocked over Kyrie Irving, helped him up, and still got the board. Instead of going for the ball first, which is what the majority of players would do in that situation, James helped Irving to his feet and then reached back to grab it, regaining his dribble before the ball went out of bounds.
However, it's not a coincidence that LeBron's teams have made the NBA Finals in seven of the 14 years that he's been in the league. You can make the easy argument that if you take him off of the Cavaliers and place him on literally any roster in the league, that team would then be a favorite to make it to the Finals.
As a whole, his career will be defined by not only his insane skill, but also how he got his teammates involved and made them all better along the way. For a player of his historic caliber, it's amazing that he has always preached a team-first attitude and has never wavered from it.
The Cleveland Cavaliers were in charge all night, scoring 103 points through the first three quarters. Cleveland went on to beat Detroit, 128-96.