The Serb has 12 wins in Grand Slam events and Becker suggests a fully focused Djokovic could surpass Roger Federer's tally of 17 over the coming years.
Djokovic won both the Australian and French Open titles last year, gaining his first ever triumph in Paris to complete his set of Grand Slams and also hold all four at once.
His form dipped somewhat in the second half of the season however. Andy Murray took the Wimbledon title while Djokovic was stunned in the US Open decider by Stan Wawrinka.
Murray's form saw the Scot claim top spot in the world rankings for year end, aided by a straight sets win over Djokovic in the ATP World Tour Finals decider last month.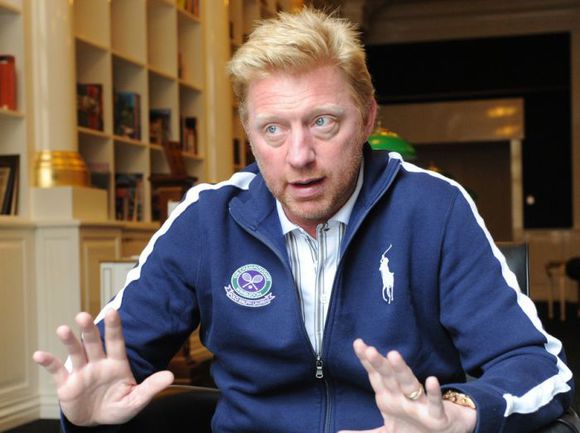 "There isn't any reason why Novak cannot have that intensity again. He played well at the ATP Finals beating Nishikori in one of his best matches under my guide. From what they have told me, he's intensified his practice sessions and I think he's not far from his best level," said the German.
Becker and Djokovic parted company this year after a highly successful period together. With Federer now in the twilight of his career and Rafael Nadal beset with injuries, Djokovic will have plenty chances to add to his Grand Slam tally, says Becker.
When quizzed about Djokovic's chances of surpassing Federer's benchmark he added: "How he played in the last three years, if he keeps himself healthy, motivated and hungry, he can do it. Rafa has not been winning a Slam since two years, even if he had physical issues. If he has a smart schedule, who knows, but among the two, Novak has more chances."