Andy Murray has been named ITF world champion for 2016, with brother Jamie winning the doubles award with partner Bruno Soares.
Murray became world No 1 for the first time, won Wimbledon, Olympic gold and the ATP World Tour Finals title in a stellar year.
In the ATP Tour Finals, he beat Novak Djokovic in the final to ensure he, rather than the Serb, finished the year top of the world rankings.
Murray said: "It means a lot to me to be named ITF world champion. I have had such a memorable year, winning again at Wimbledon, retaining my Olympic title, and clinching the year-end No 1 ranking in the last match of the season.
"It is particularly special with my brother Jamie also becoming world champion."
Angelique Kerber becomes Germany's first women's world champion since Steffi Graf.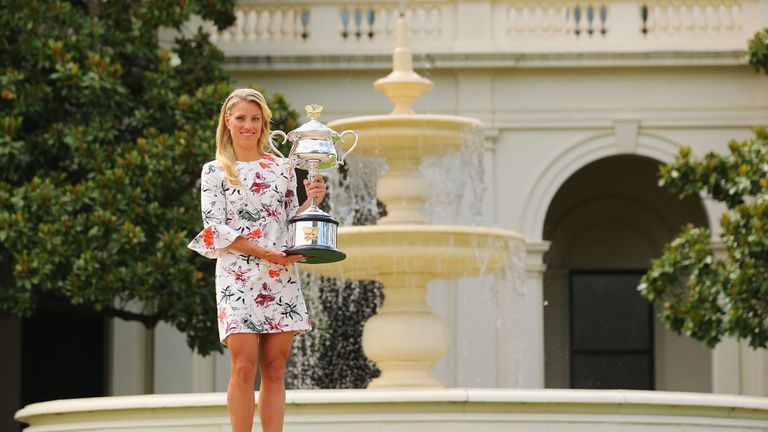 She won the Australian Open and US Open titles, and silver at the Olympics.
Kerber said: "I'm truly honoured to be named ITF World Champion and to line up with all these past champions. This year was by far the best of my career with so many unforgettable experiences and emotions. I am grateful for the recognition and I'm looking forward to the upcoming challenges."